A More Immortal Atlas – Exhibition, Rathfarnham Castle, Dublin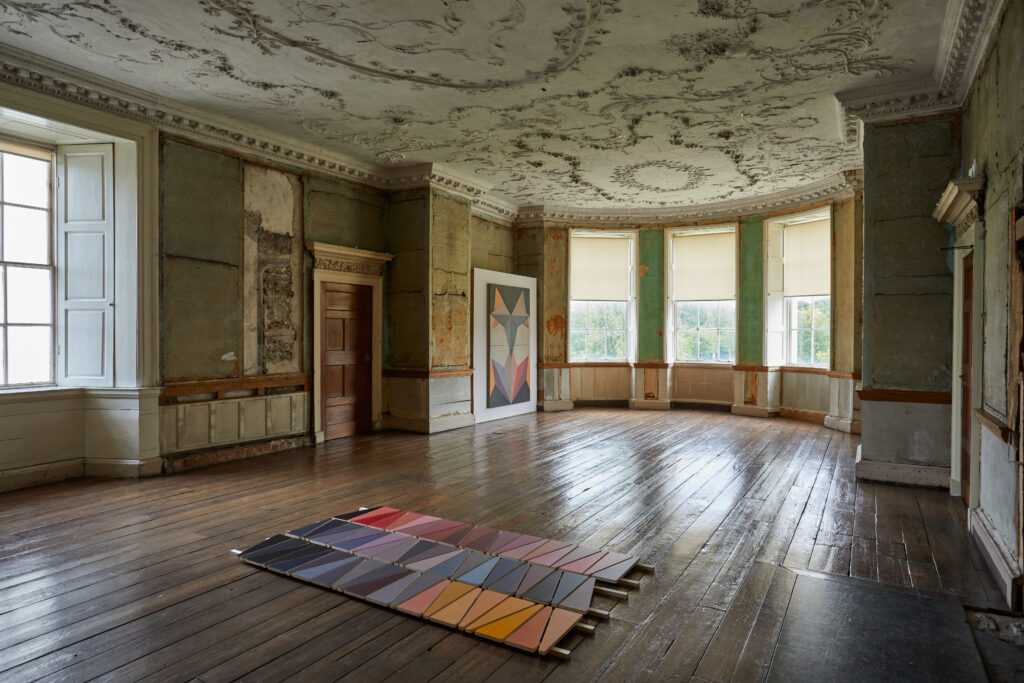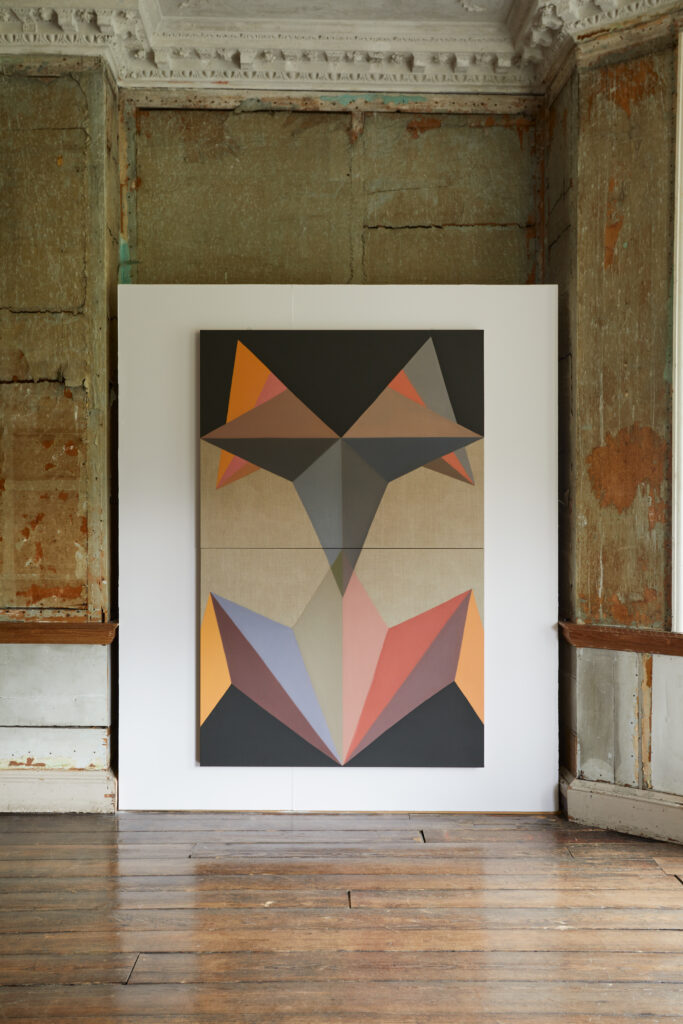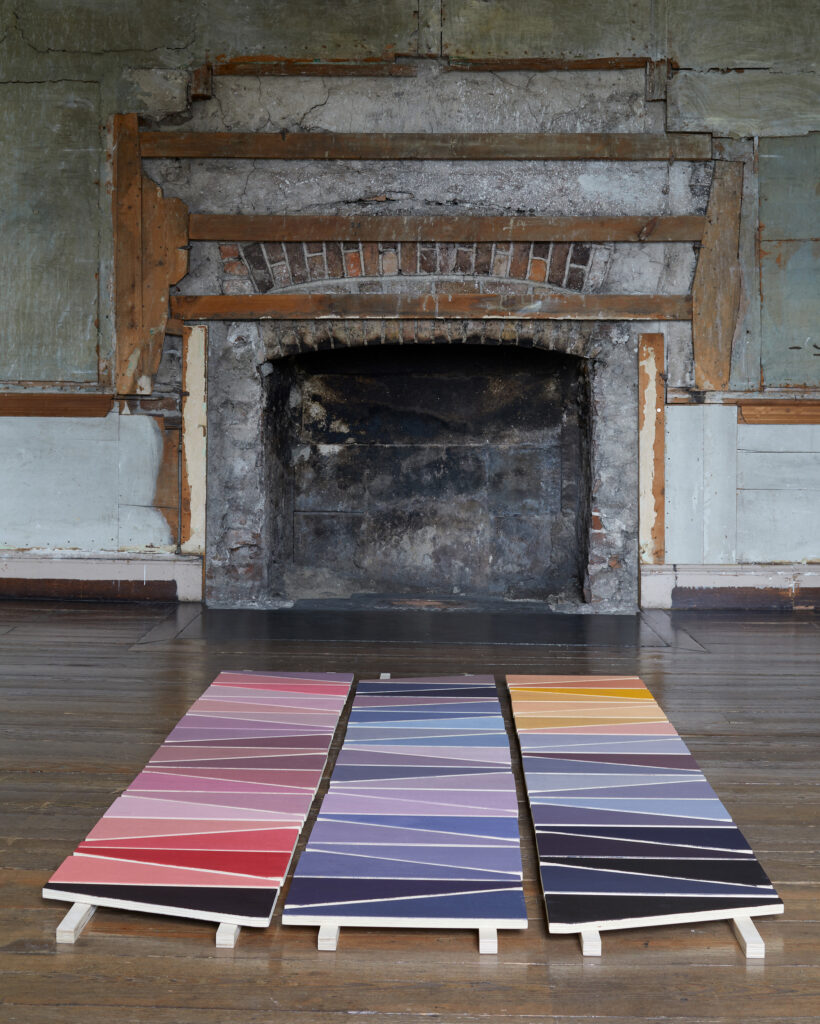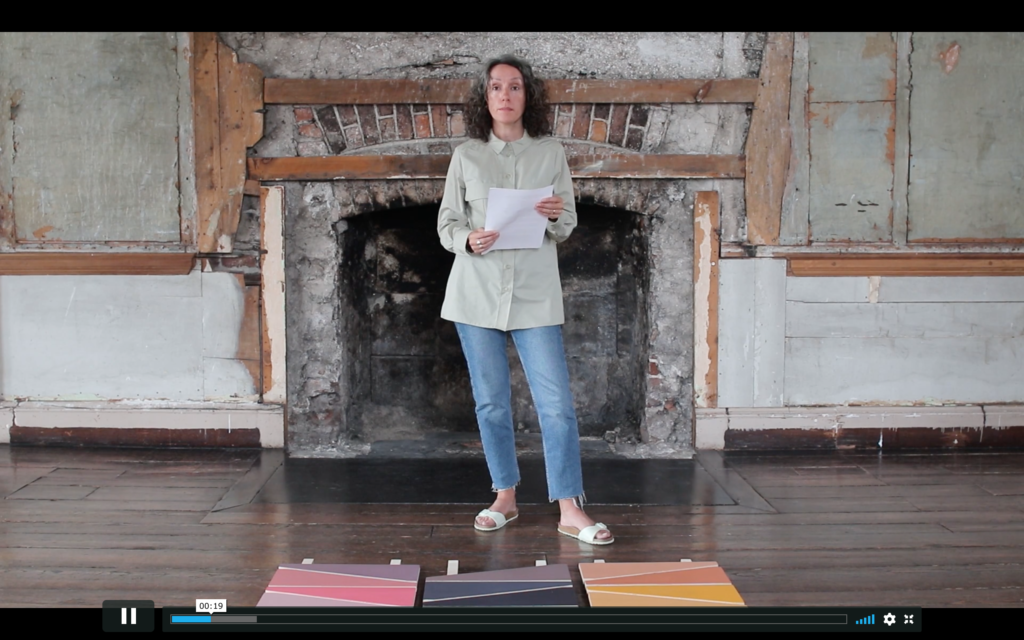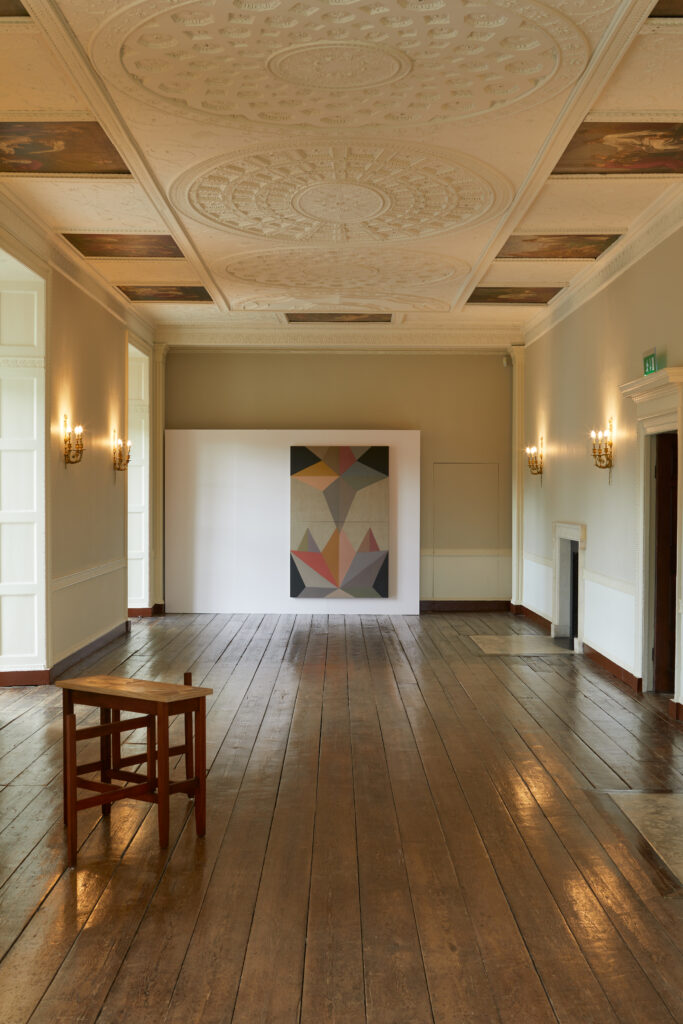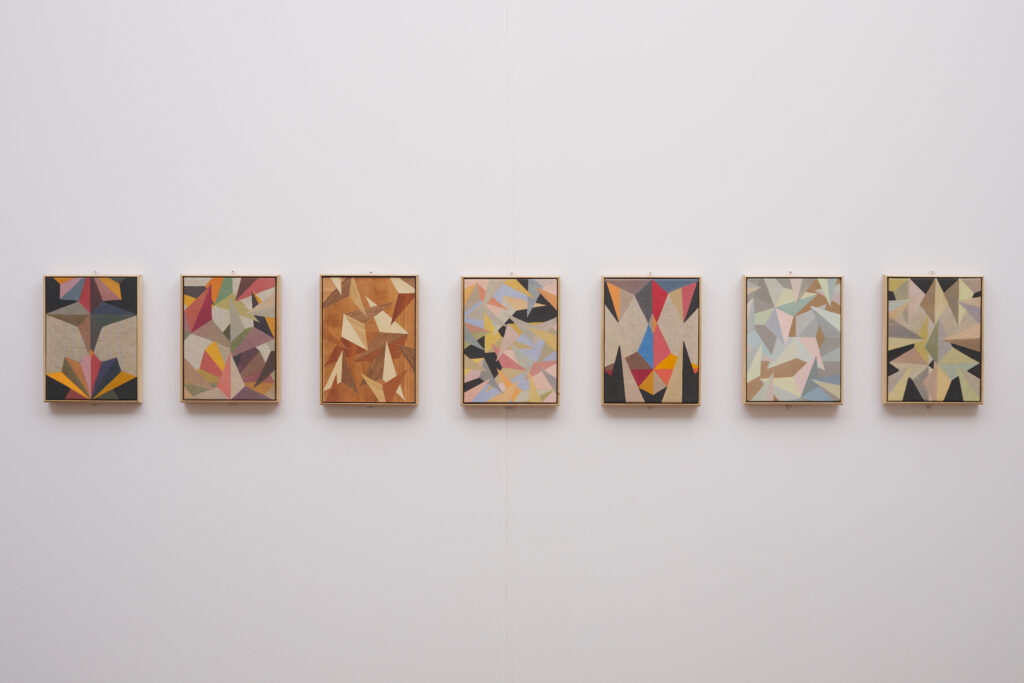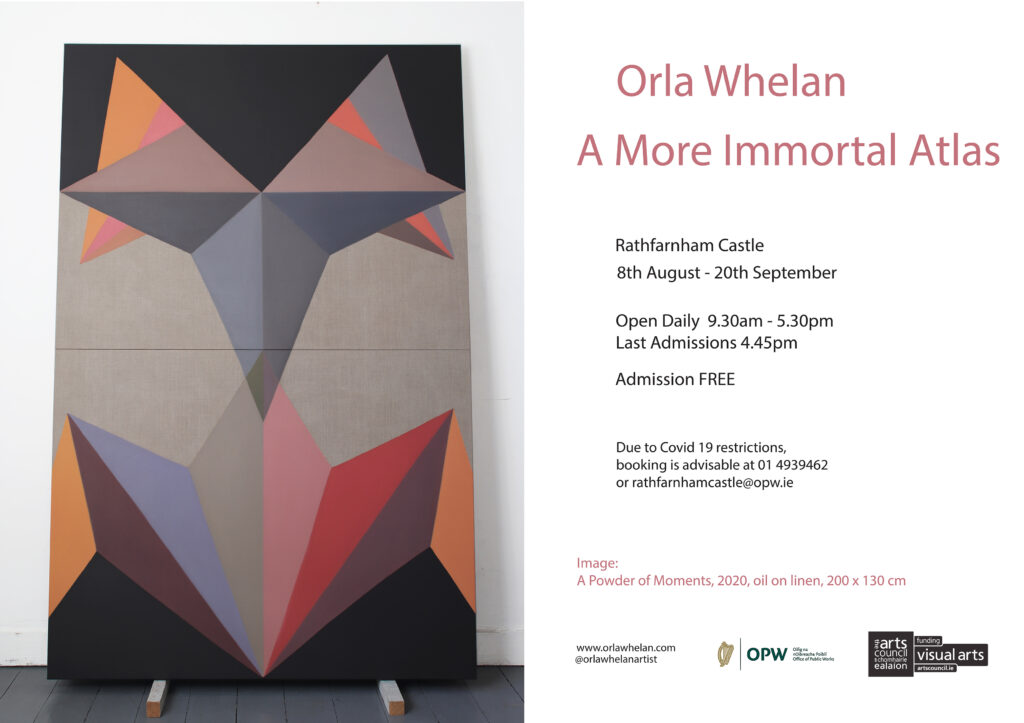 PRESS RELEASE: August 2020
The OPW is delighted to present A More Immortal Atlas, an exhibition of new work by Orla Whelan. This work explores the relationship between colour and form within the expanded conditions of contemporary painting. It is motivated by an existential anxiety, and by a belief that abstraction, in all its historical complexity, is a viable means to address metaphysical uncertainties. While Whelan's practice is rooted in painting, she often uses non-traditional painting materials to refer to the material and tropes of painting. The wooden wedges which have become part of her artistic vocabulary, are a usually unseen element of traditional painting, whose function she has subverted, to become the surface of the painting. Using wood veneers on panel, she appropriates the traditional craft of marquetry to make contemporary paintings.
The exhibition A More Immortal Atlas includes a large floor-based painting developed specifically for Rathfarnham Castle, as well new large-scale paintings, a modified painting table, a series of small works and two experimental texts.
Against a Melancholy Moment (or Magic Carpet) is a floor based painting. The piece is made from 63 individually hand painted plywood wedges.The unit shape is an upscaled canvas wedge/key; a modest functional component usually found on the reverse of a conventionally stretched canvas and used to increase tension at the corners. These unseen aspects of painting have become the forms within the composition of this painting as well as the surface of the painting itself, simultaneously breaking away from traditional painting while still referring to it. The colour palette refers to the geological landscape of Ireland, subtly evoking a natural space, exploring the potential of colour to situate, remind and even transport us to another place and time. Made specifically for the castle's unrestored, former dining room, the piece sits rug-like in front of the empty fireplace.
The duality of painting as furniture is further explored in Painting Table, a lovingly restored table originally belonging to the artist's great uncle and amateur painter, which also served as the artist's own painting table in several studios early on in her career. A bespoke new top has been made by Whelan, using the labour intensive craft of marquetry, hand cutting wood veneers to form a composition reminiscent of her oil paintings on linen.
Moon,Valley, Dew, Death is an evolving series of small paintings operating as a metaphysical investigation played out on intimately scaled surfaces, using a restricted colour palette and the same basic forms. Begun in 2016, it currently numbers in excess of one hundred pieces, including oil paint on linen, wooden wedges, as well as wood veneers on panels. These totemic pieces are traces of both a genuine search for meaning and a series of practical experiments. Several of these works are shown for the first time here, along with two new large-scale paintings which have developed directly out of them.
We are a Magic Carpet, is a piece of experimental writing which considers the unseen histories latent in both an artwork and an historical building. Written from the perspective of an artwork, it asks us, the viewer, to consider our position in relation to these material histories. A reading of this text can be viewed on Vimeo for the duration of the exhibition.
Copies of Orla Whelan & Lorna Whale: In Conversation, are available to take away.