Matter Mammal Oil Soar – Book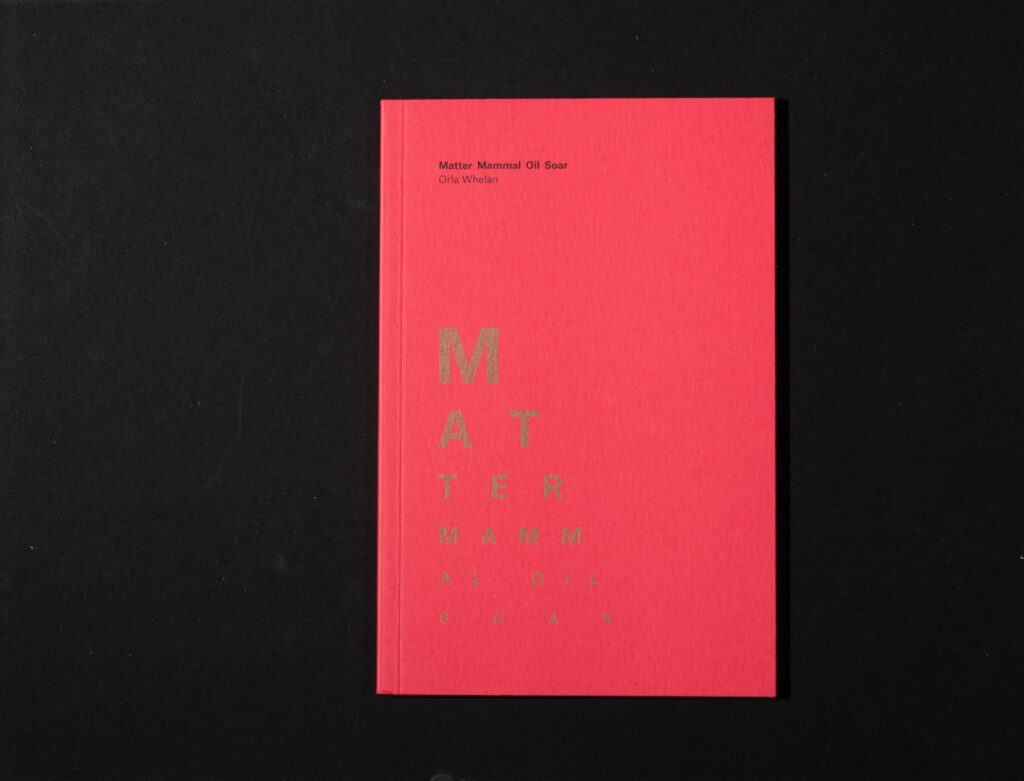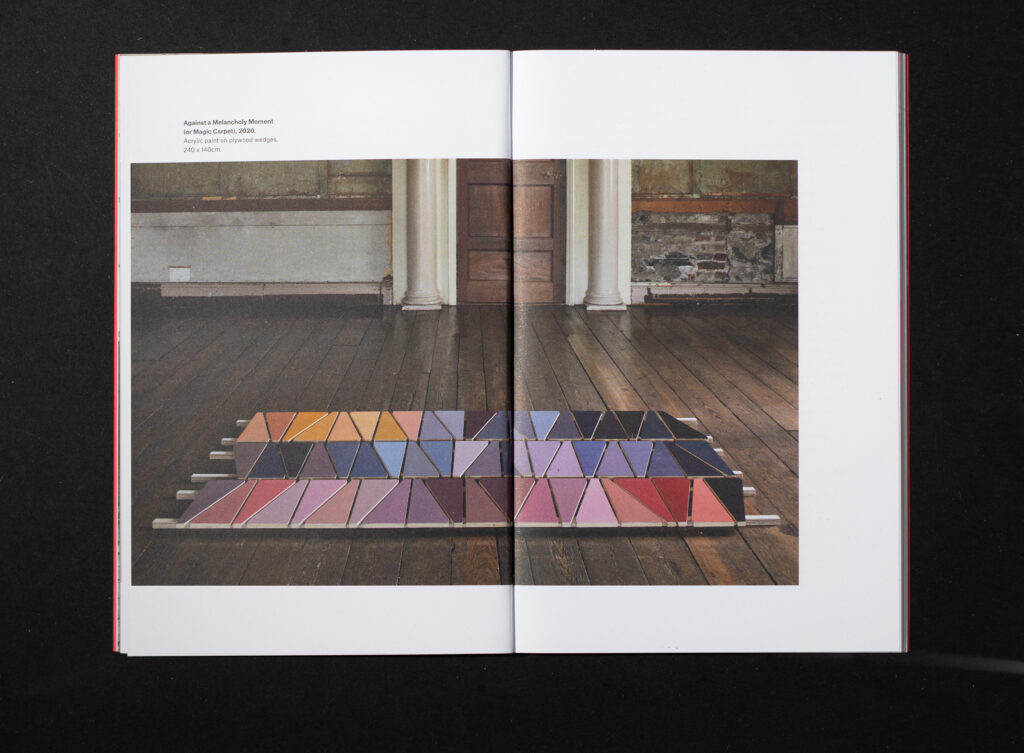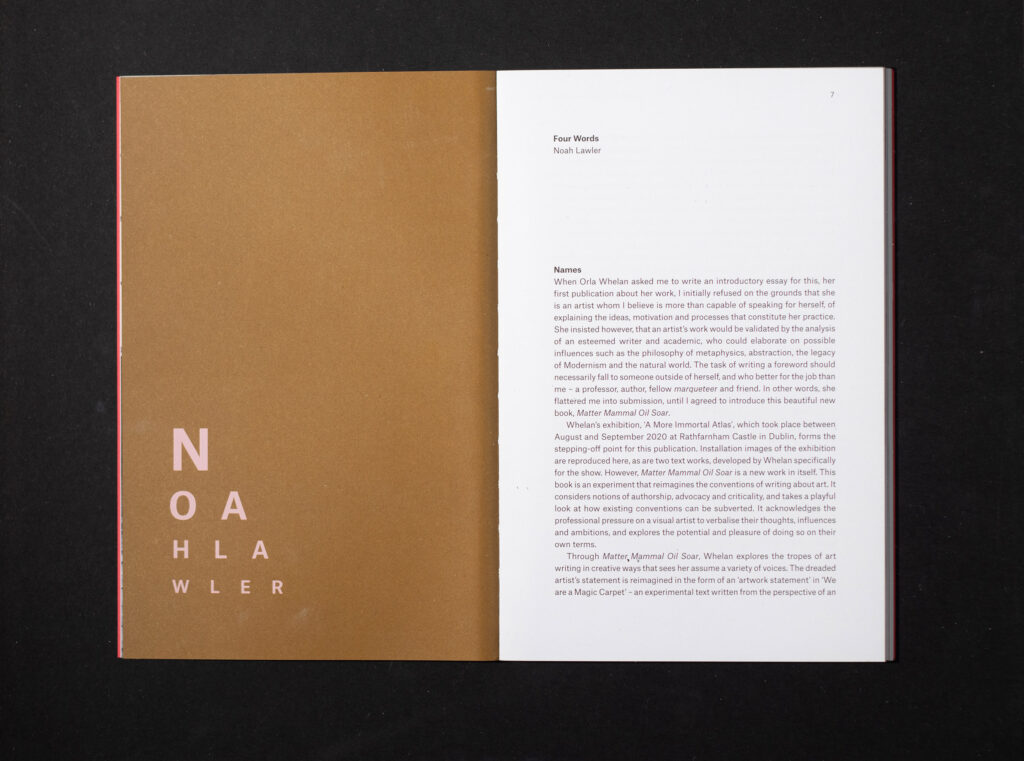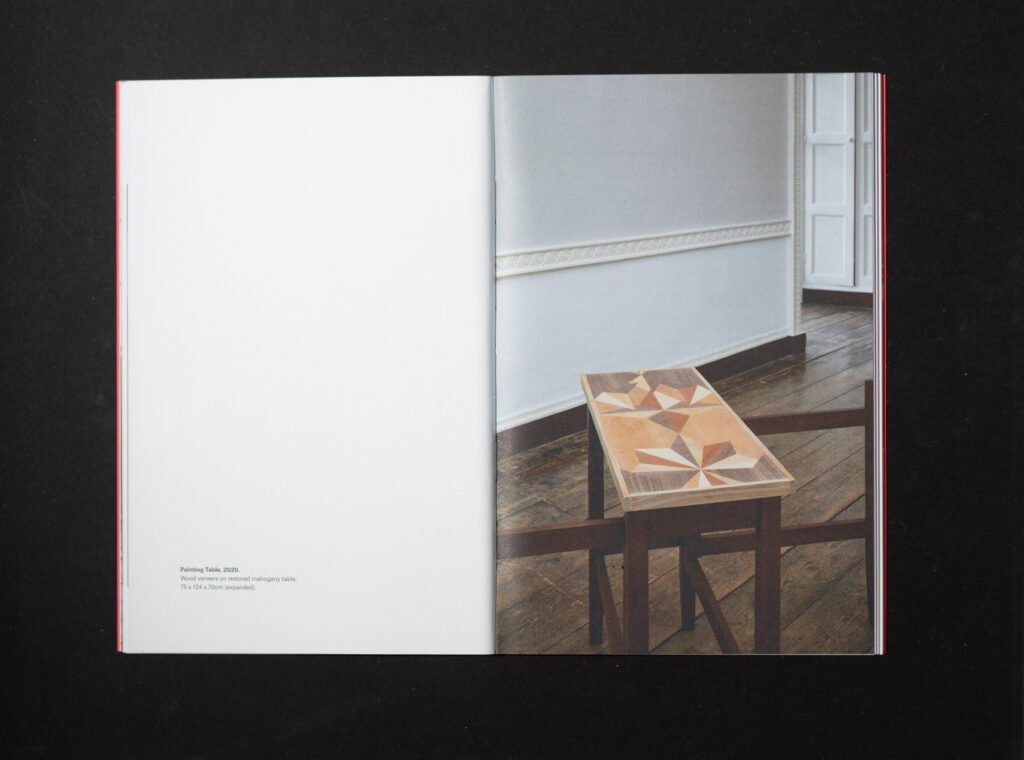 Click to purchase Matter Mammal Oil Soar from Whale Dust publishing website:
Matter Mammal Oil Soar was published by Whale Dust in 2021. The book is an experiment in art writing which explores the work of visual artist Orla Whelan. Playfully subverting the conventions of art criticism, this publication reimagines notions of authorship, advocacy and agency, giving critical voice to the artist while painting a fuller picture of what is at play within an art practice, an exhibition and a body of work.
With an essay by Noah Lawler and contributions from Dr. Rowena Hall and Lorna Whale, each text offers alternative insights into themes that inform Whelan's work, while considering what can be said about painting, colour and the transcendent potential of art.
Matter Mammal Oil Soar was designed by Ruth Martin and offset printed in full colour by Print Media Services.
56 pages, 210 x 138mm, softback, thread sewn, edition of 300, priced €15.
ISBN : 978-1-9168841-0-6
Matter Mammal Oil Soar is currently available to purchase from The Library Project Bookshop in central Dublin, from Whale Dust at www.whaledust.com and Temple Bar Gallery & Studios online bookshop.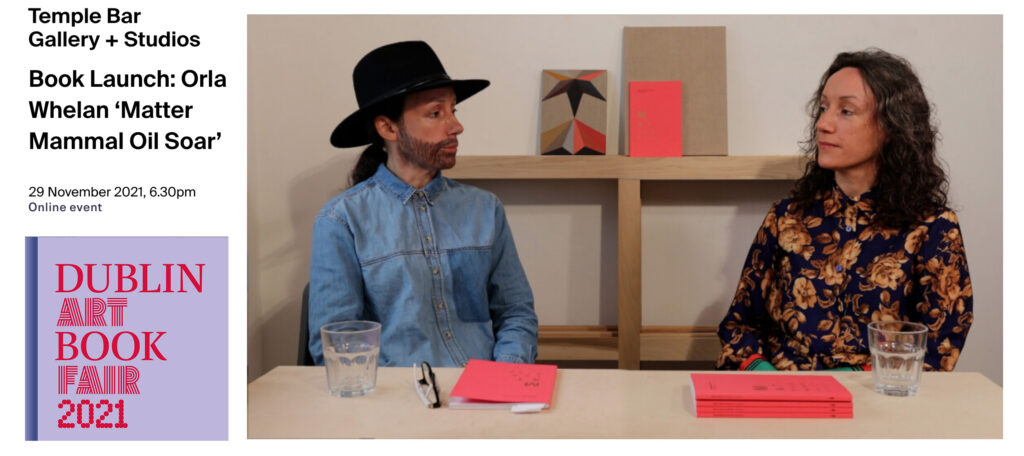 To mark the publication of Matter Mammal Oil Soar, Whale Dust Books are delighted to hold an online book launch, on Zoom, on Monday 29th November at 6.30pm, as part of the Dublin Art Book Fair 2021. This event will include a screening of a specially produced In Conversation; Orla Whelan & Harlan Lowe. The film will last 25 minutes and will be followed by a live, open discussion with the artist/author answering questions. Subverting the traditional format of an In Conversation which is usually held between artist and art critic, Whelan plays the role of both interviewer and interviewee in an informative, self reflexive and at times humorous interview, entirely in keeping with the spirit of the book being discussed.