Magnum Chaos – Exhibition, Hillsboro Fine Art, Dublin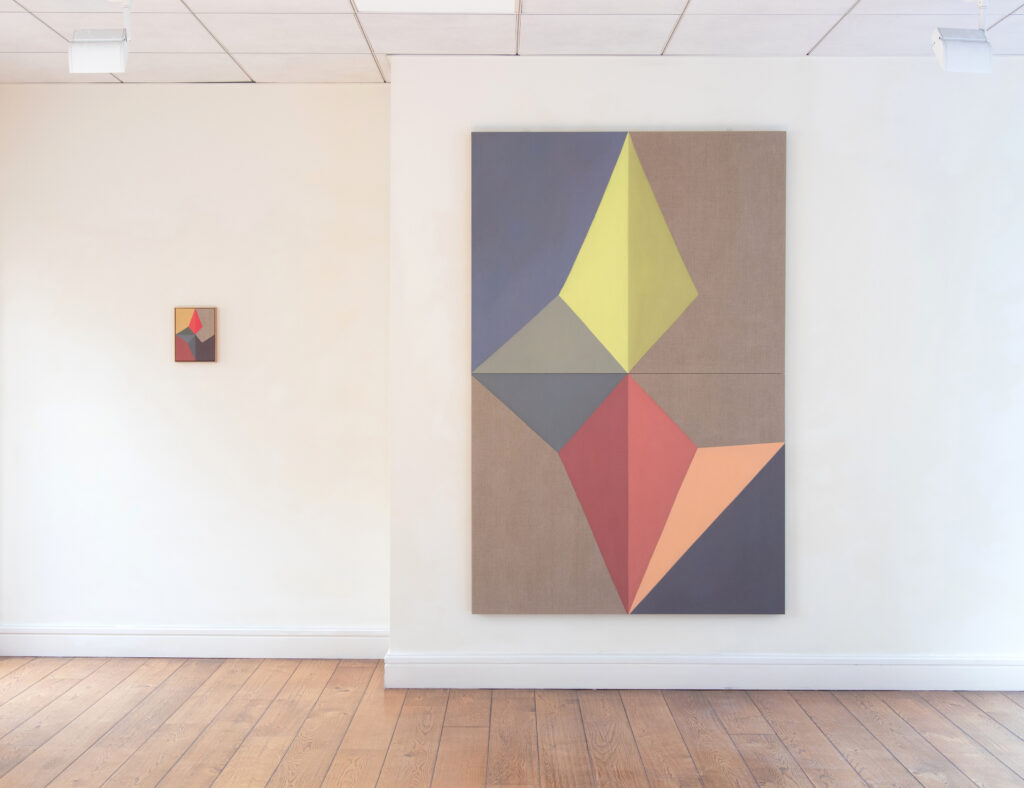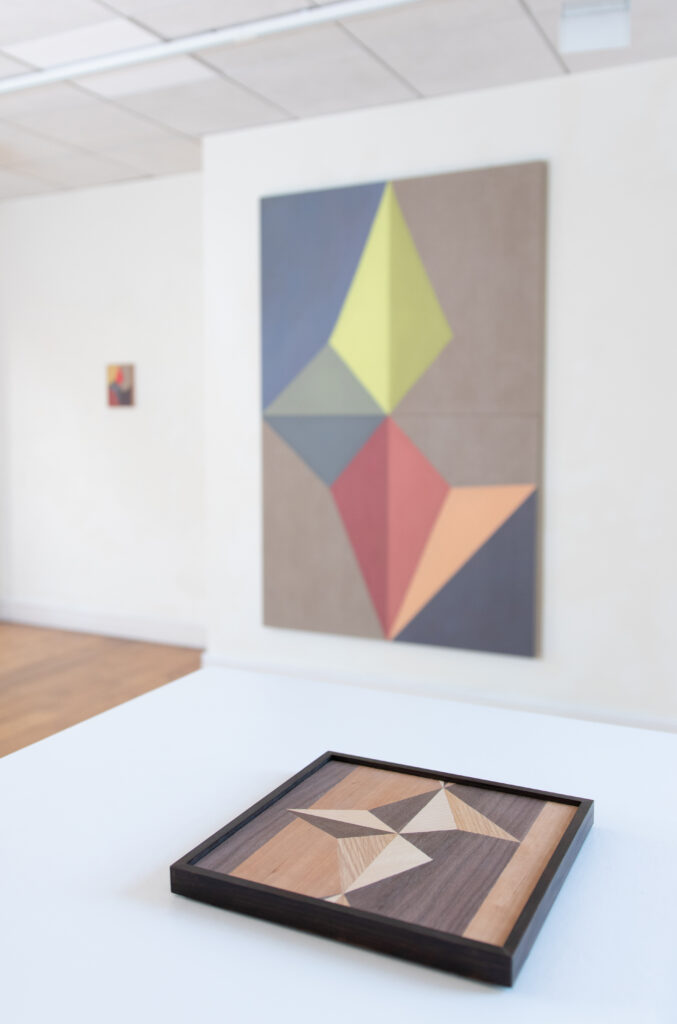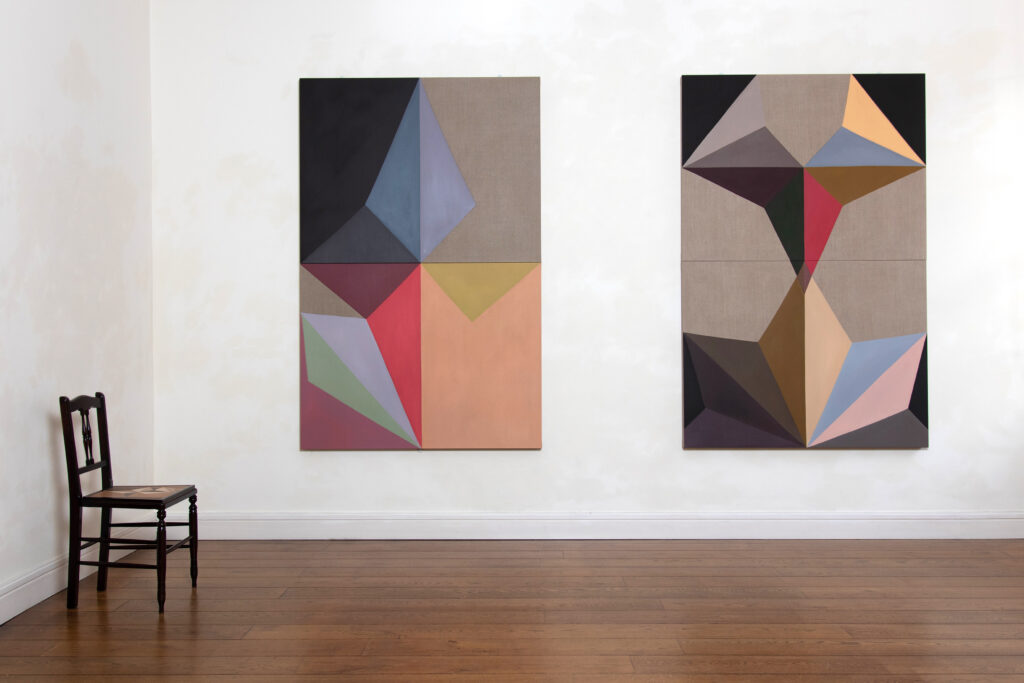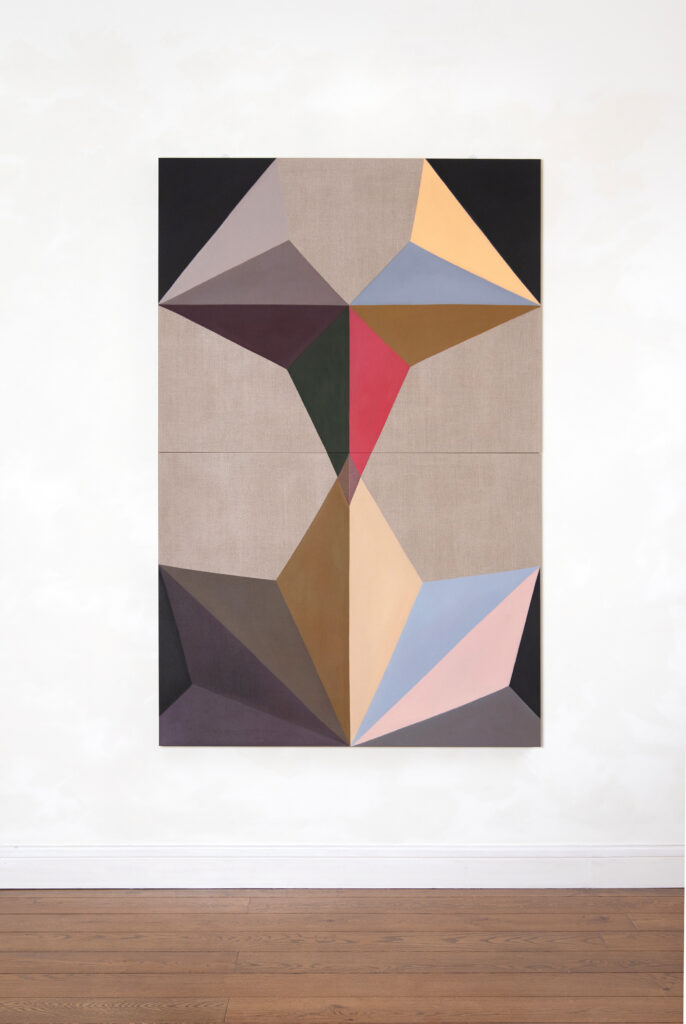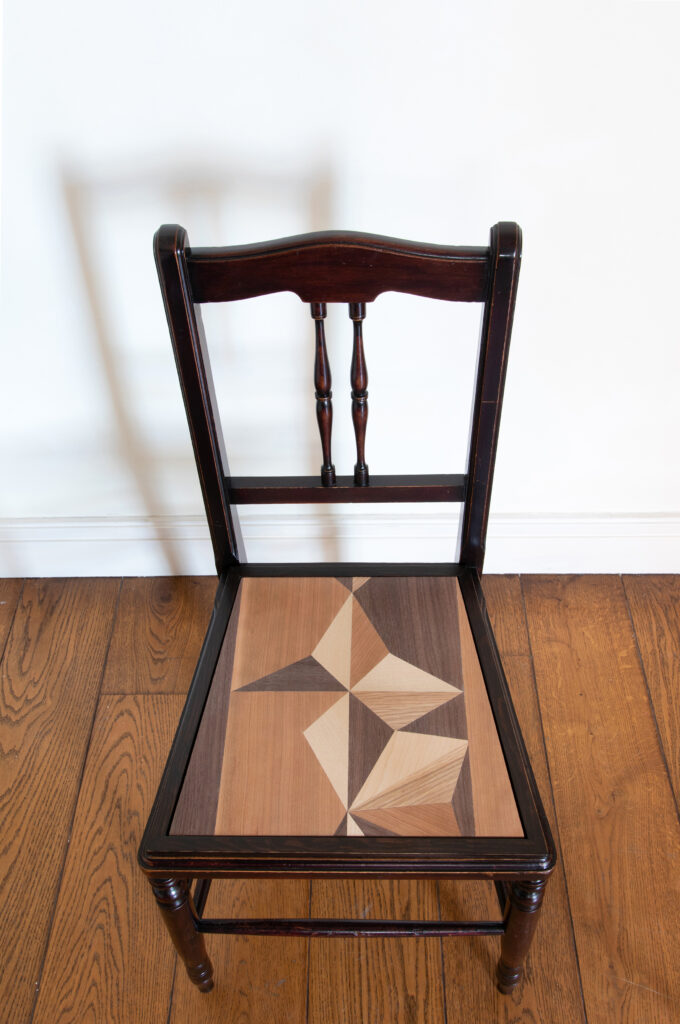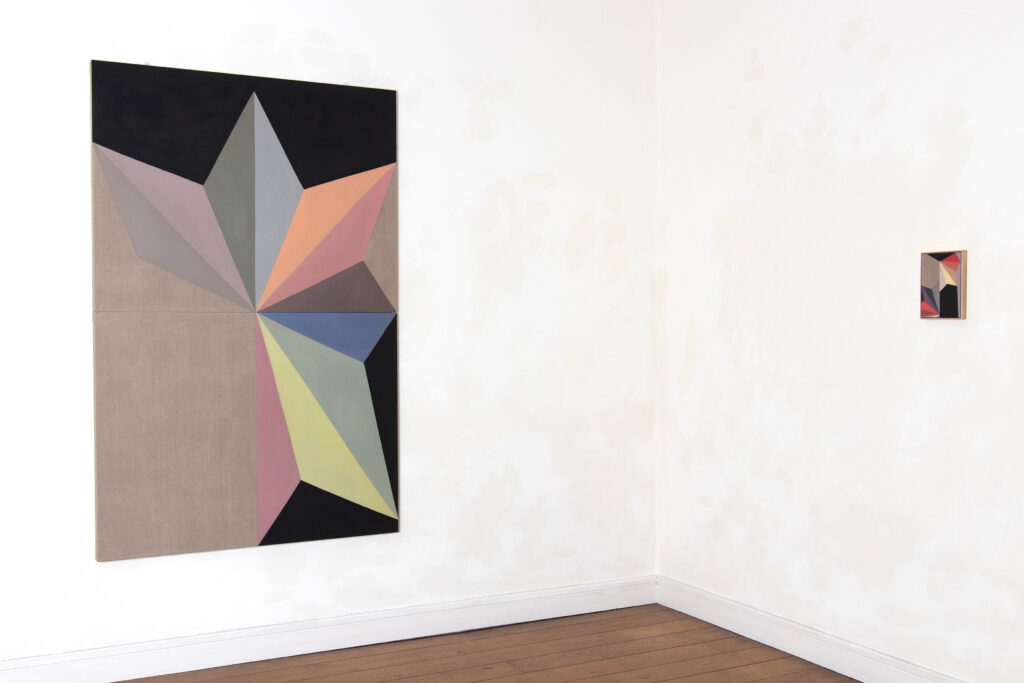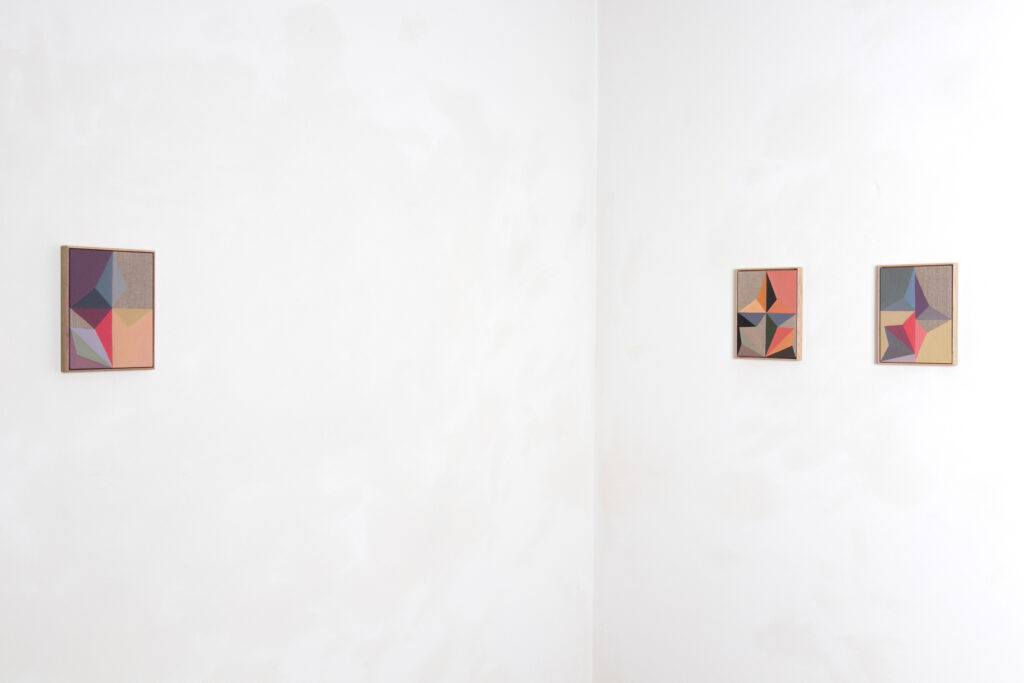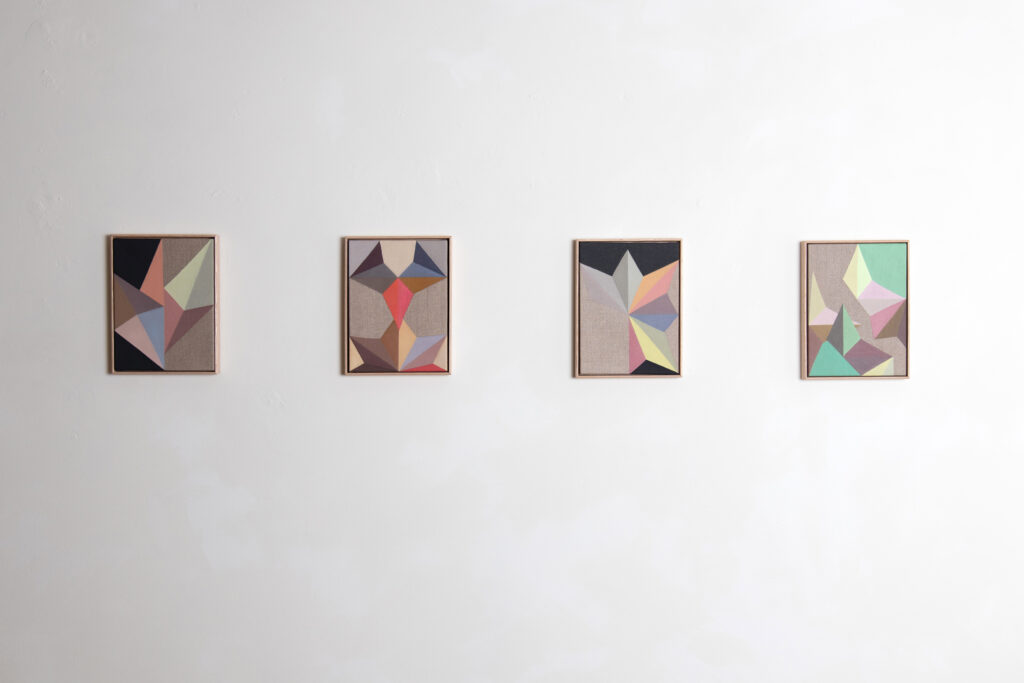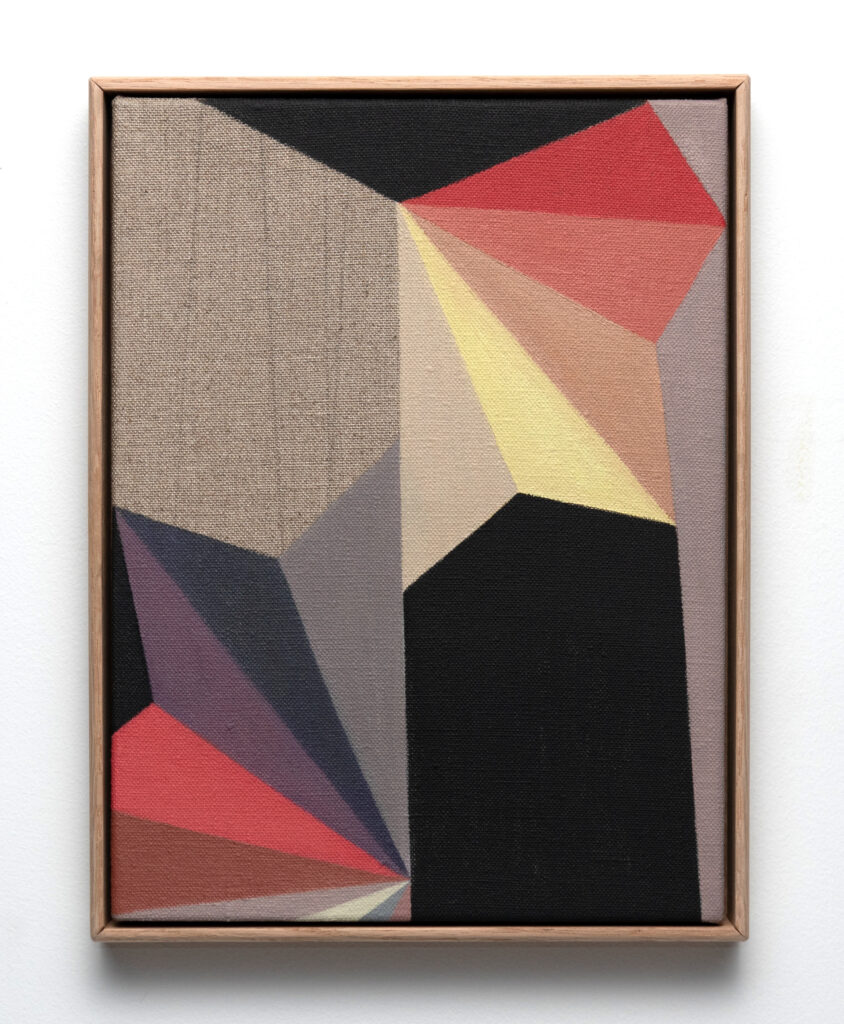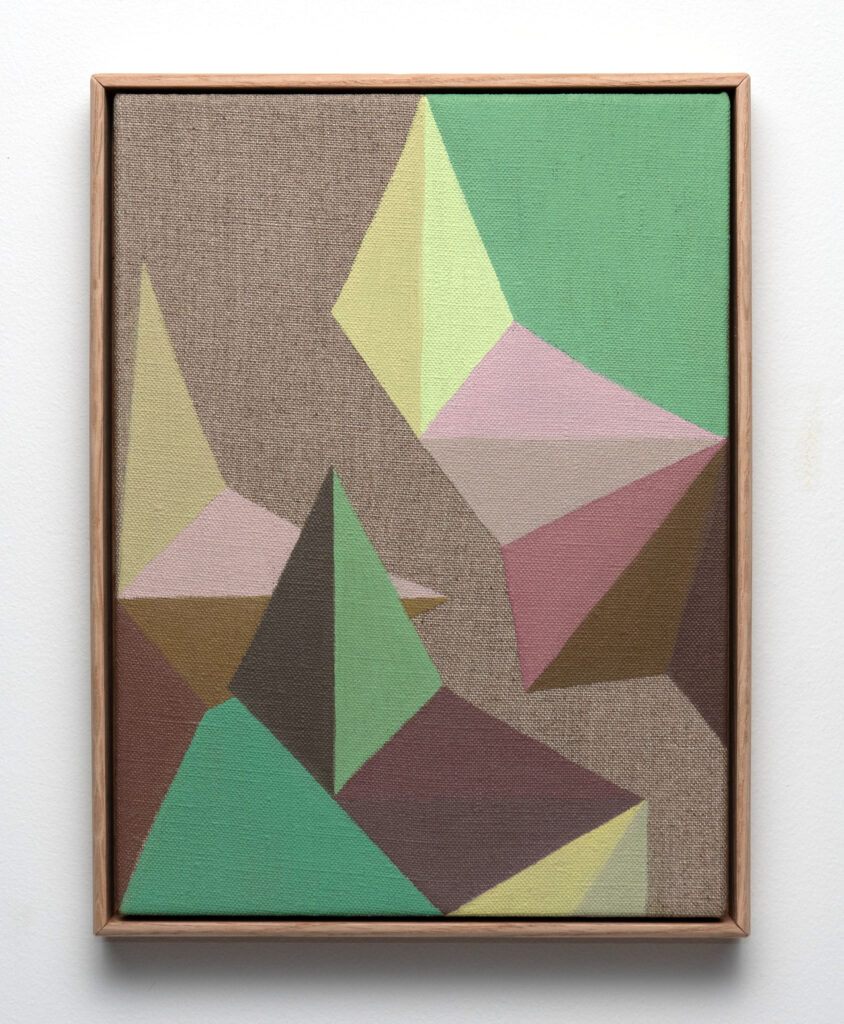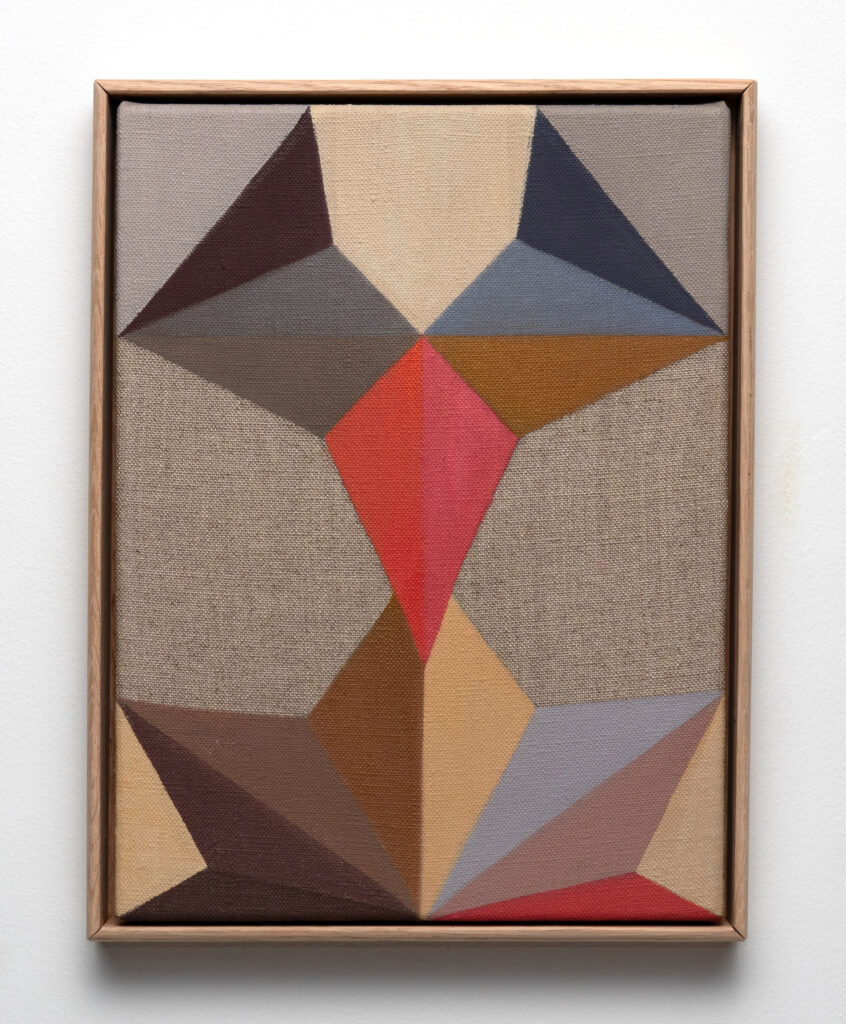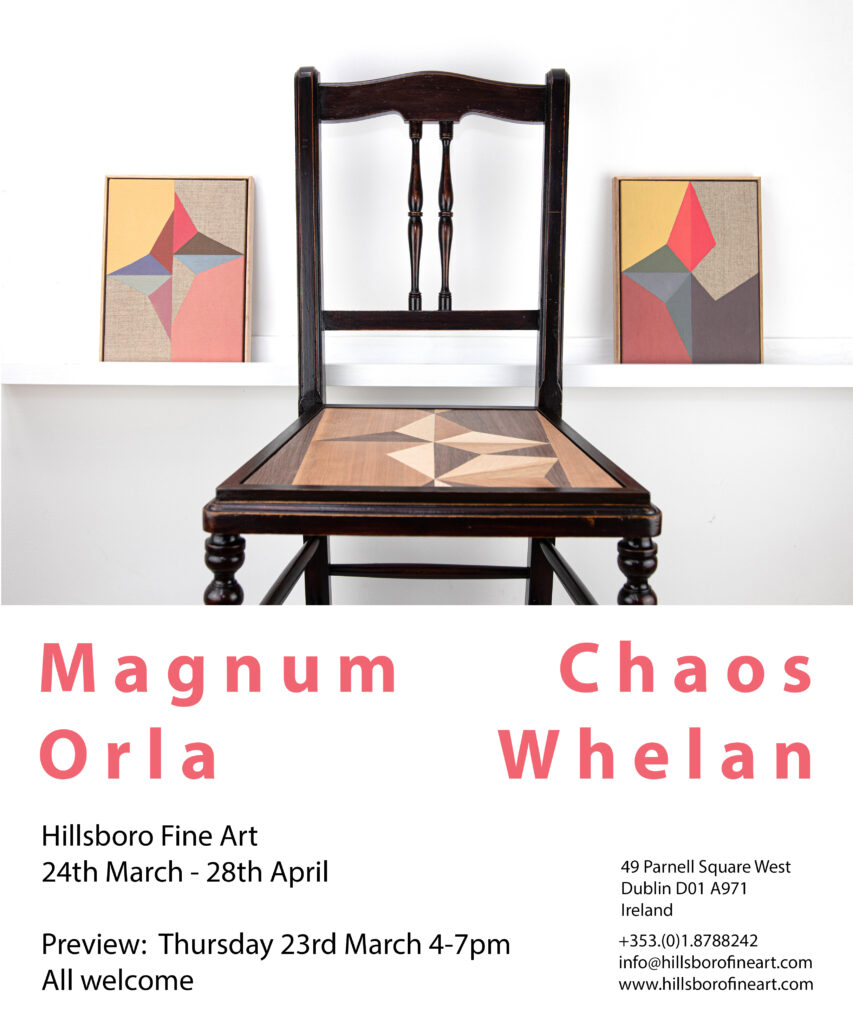 PRESS RELEASE: March 2023
Magnum Chaos is a solo exhibition of new work by visual artist Orla Whelan. A preoccupation with representing the immaterial has been at the centre of Whelan's practice for many years. While interested in both metaphysics and the philosophy of mind, the artist employs the earthly materials of oil, paint, linen and wood to interrogate the possibility that what is beyond the visible is inherent within its forms, and potentially accessible through the medium of the painting.
Using the formal language of abstraction, Whelan takes an intuitive approach to process, exploring the relationship between colour and form in a series of small paintings Moon, Valley, Dew, Death, now numbering over one hundred pieces, each measuring only 24cm x18cm. These modest experiments operate like visual incantations, employing a set of utterances (forms and colours) repeatedly presented in new arrangements, as if attempting to recall a long forgotten, previously dreamed or imagined order.
The series of large paintings A Powder of Moments, consists of approximately upscaled versions of small paintings. Enlarged to two metres tall, elongated and bisected, the miniature compositions are re-rendered over 50 times bigger, with shapes deliberately skewed to accommodate the alternative ratios of the larger stretchers. This series of paintings explores the translation of ideas from one surface to another.
Going a step further with Chair, Whelan applies the visual language of her paintings to the seat of a wooden chair. The horizontal composition rendered in wood veneers, occupies an object when present in a gallery or museum, is usually overlooked. Sitting adjacent to, rather than the facing paintings, the 'unseen' chair, in contrast to the viewing bench, is not positioned for the viewers comfort but for that of an absent invigilator. Chair playfully marries different visual languages, styles and functions, continuing Whelan's experiments with expanded painting, and site-responsive intervention.
A further link between the painted incantations and modified chair is suggested by the exhibition's title Magnum Chaos which refers to a 16th Century wood-veneered altarpiece representing the state of primordial chaos prior to the creation of the world. The church panel depicts a composite figure consisting of a single eye with hands and feet, and a sun, falling though the gravity-less void of cosmological chaos. The sheer impossibility of representing a spaceless, timeless void, as experienced by a headless, bodiless entity, along with the compulsion to do so through visual means, resonates deeply with Whelan. Her ongoing formal and philosophical enquiry into the relationship between colour and form, and consciousness and matter, is motivated by the desire to orientate oneself in an increasingly disorientating world.